Why An All-Cash Budget Is A Bad Idea (And What To Do Instead)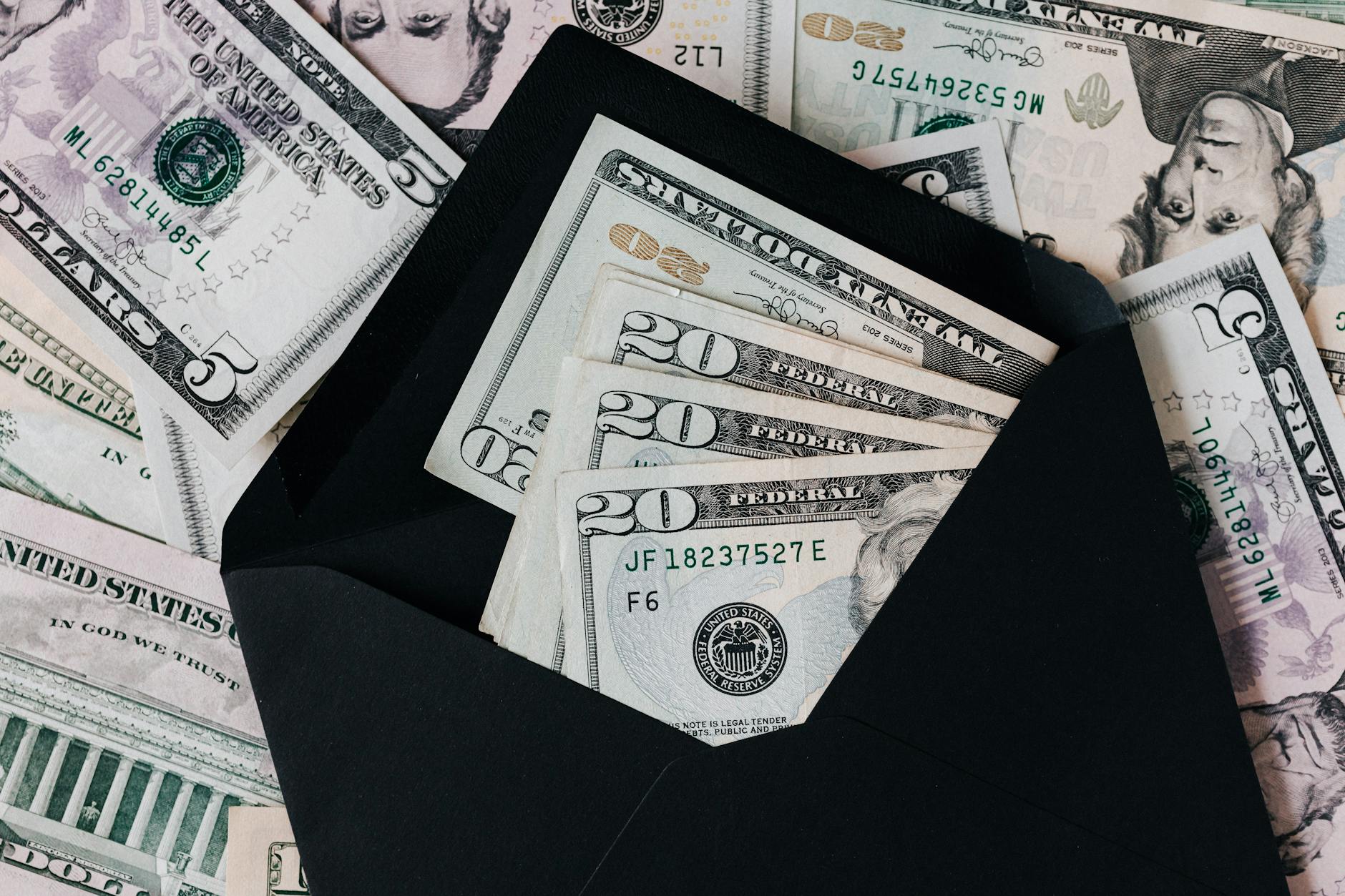 We're fortunate to earn money when you click on links to products or services we already know and love. This helps support the blog and allows us to continue to release free content.
Read our full disclosure here.
Cash-only budgeting has been around for a while now. You've probably seen articles like this, or this, or even this.
The month-to-month idea is that you take all of your money out in cold, hard cash and divide it up among a set of physical envelopes. I'm talking actual dollar bills.
When you go to the grocery store, you take the correct envelope with you and pay in cash.
When you go to the movies, you take that envelope with you and pay in cash.
When you run out of cash, you stop spending.

You can move money between the envelopes if you need to, and when you get paid again you divide the new money up among the same envelopes.
But personally?
I don't think cash-only budgets are a good idea. In fact, I think they're pretty terrible.
It's not that they're actively harmful. It's that you can do so, SO much better. I understand that a lot of people have had success with them, and that's great! You do you. But hear me out. There's a better way.
First, let's cover the supposed benefits of going all-cash.
1. "Impossible to overspend."/"No overdrafts, ever!"
Because you stop spending when you run out of cash, you can never overspend, right? Wrong. What if you spend all of your grocery money in two days? Is that overspending?
Answer: Yes.
The hard truth: Because there's no reason to check the balance of the envelopes, you probably won't. Overspending can and will happen.
2. "You'll feel more aware of every purchase."
Research shows that people experience physical anxiety when they hand over physical cash. Swiping a card just doesn't have the same effect. But is this the only way to draw awareness?
Of course not!
The bitter facts: You can build awareness around anything by tracking it. Why not build awareness around expenses by logging them (on Vermillion!)?
3. "It builds discipline."
Because going all-cash is a tough system to keep up with, you'll need to develop better habits for managing your money. You'll have to plan the right amounts (or risk running out of cash), remember to bring the right envelope to the right place (or risk running out of cash), and know how much is left before committing to anything (or risk… well, you know).
The bottom line: Discipline for its own sake is one thing – but you want to know that you're going somewhere. It's hard to measure progress with cash.


So.. Is it worth it?
The benefits are so-so, but there are also unintended consequences of going cash-only.
1. It's extremely easy to forget what you spent and why.
You had $50 yesterday and $20 today. Did you pay back your friend, buy dinner, go shopping…?
Who knows! Not you! If only you had some kind of record of your spending. Maybe online. Maybe provided by a bank. Like some kind of…IDK, online banking.
2. Unless you keep a purse full of receipts, you have no proof of purchase.
Did you pay the electricity bill? Or did your husband move that money into the rent envelope?
If I pay for something and never receive it, I can point to the record on my bank statement as proof of purchase.
With cash, no dice.
3. Physical cash can be stolen or lost.
Maybe this one is just me. But what if I drop my grocery envelope in a river? What if I'm mugged on my way to the movies? Terrifying.
3. Most importantly: Hiding your money is not the same thing as managing it.
Dividing your money into envelopes is only part of the solution. It's essentially giving yourself an allowance, but for every category of spending.
If you have the financial impulse control of a child, the solution is not to treat yourself like a child. The solution is to grow up.

I've said it before and I'll say it again – don't trick yourself into saving money. Instead, learn how to manage your money effectively and plan for the things that are truly important to you.
Don't do nothing – do this instead.
So how can you get the benefits of an all-cash budget without the cash?
To stop overspending  Use digital envelopes.
To build awareness  Record your expenses.
To start pro-active management  Make a budget on Vermillion!
The focus shouldn't be simply on not spending, but rather optimized spending. To practice mindful money management, you need to keep track of what you're spending.
Related Posts